Sorry, we currently have no open tours. Please contact us for a quote on a private tour.
Since 2009, Weirdwalks have been undertaking professional english guided walking tours in Copenhagen with great success! We are specialized in the city's merriest but also more macabre sides, like ghosts, haunted houses, occultists and the devil himself. And in company with the best storytellers, you can have a private guided tour.
We put a lot of importance in offering historically correct walks of the best quality while being most entertaining. Weirdwalks belive that history should be pictured as vigorous, lively and served up with a twinkle in the eye. We take great pride and care in the art of storytelling on comfortable walking tours in a leisurely pace unveiling the city's countless secrets in Copenhagen's crooked streets and alleys. 
Please contact us for more information
 info@weirdwalks.dk  St. Kannikestræde 10. 1169 Kbh. K.  +45 31177727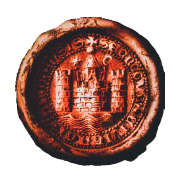 Member of Copenhagen tourguide guild